Just imagine you would have to wait five years for Christmas. That is what we had to do. Five years ago myself (Heinz) and my wife (Felicitas or Feli) decided to take off one year from work and do a motorcycle trip through the Americas. Inspiration came from other motorcycle travelers that shared their stories. A great way to find inspiration is to go to a "Horizons Unlimited" travel meeting.
We are both fortunate to have a job where we did apply for self funded leave, which means to work four years for reduced wages to set aside money to be paid out in the fifth year. So when we are coming back we still have a job to go back to.
"One day spent with someone you love can change everything." ― Mitch Albom, For One More Day
So how wonderful will it be to spend one year with the person you love most? We will find out – it will be the ultimate relationship test.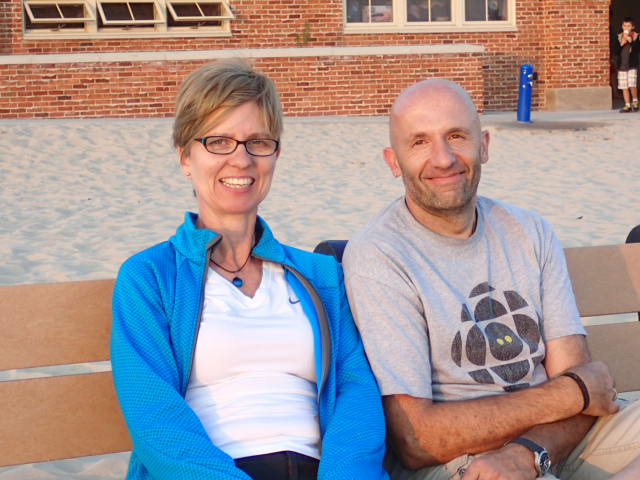 I am riding a motorcycle since I was 18 years old and always enjoyed it. It is such a beautiful way of travel. Feli took the plunge to aquire her motorcycle license five years ago. And she is loving it now. We are hoping to have a great adventure and meet lots of new people and experience new cultures.
"Strangers are just family you have yet to come to know." ― Mitch Albom
So what is the plan? We will leave home in Ontario early May 2015 on our two BMW adventure bikes and travel through the Northern States of the U.S, then travel North to Yukon/Alaska, then down the West Coast through the U.S, Mexico, Central America, Colombia, Ecuador, Peru, Bolivia, Chile to the most southern City of Ushuaia (the capital of Tierra del Fuego). From there we drift North again to visit Argentina, Uruguay and maybe Brazil and Paraguay. Most likely we will fly back to Florida from Buenos Aires and finish our trip up the East Coast back to Ontario.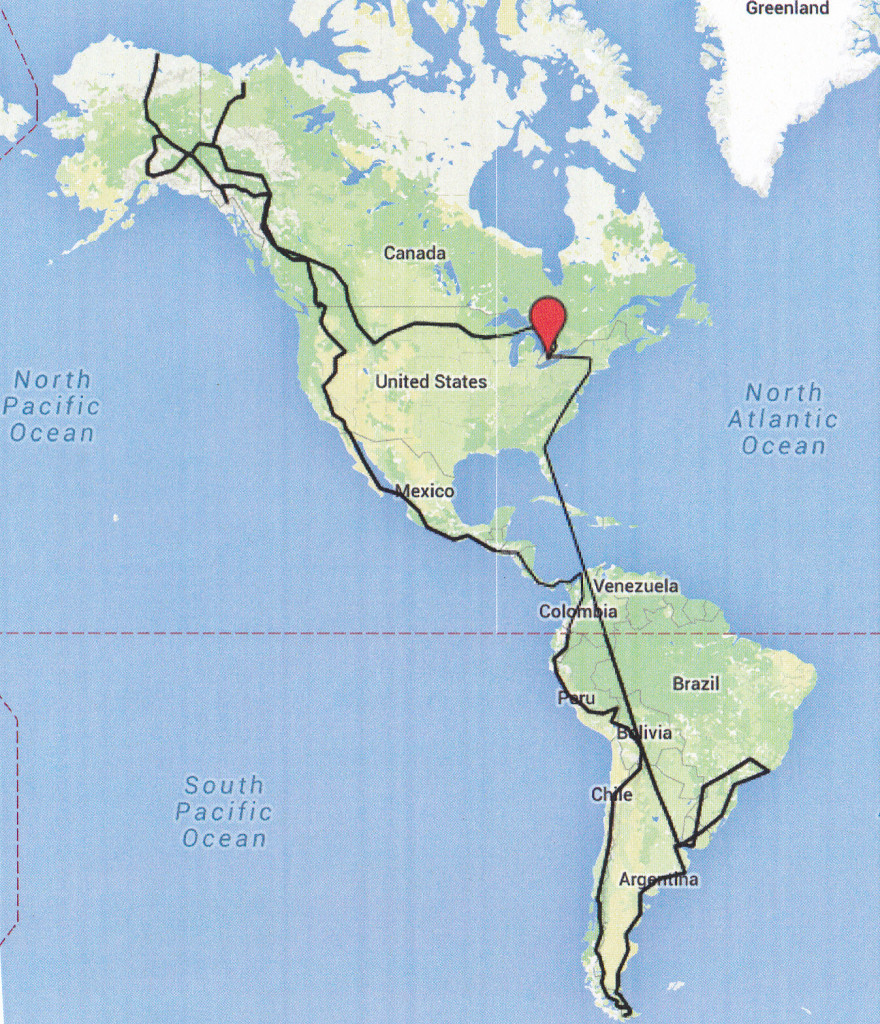 But we will not be slaves to a specific route. It may change all the time. We will take it day by day.
Heinz